About EduGermany
EduGermany, is a specialized team of expert counselors and admission coordinators of The Global Education Experts, working towards assisting students aspiring to study in the world-renowned German universities and institutions of higher education.
We would provide end-to-end support on steps from course and university selection, coordinating prep classes, bank account opening insurance, visa prep training and applications, accommodation arrangements and post arrival support in Germany. We will continue our active support until the student is enrolled in a university
Few of our
students who travelled to Germany
in 2021 !
We at EduGermany, offer expertise counseling, assistance, guidance and services in
Universities in Germany are famous for excellent education which provide a wide platform of programs spanning to all study fields —from arts to healthcare; from architecture to Aerospace .Higher education in Germany offers a broad possibilities of courses at many diverse institutions. EduGermany works closely with skilled recruitment counselors to help you to find comprehensive and current information on International programs at German institutions of higher education, along with the guidance on how to apply for financial assistance, arrange accommodation, visa application and other necessary services, no matter whether you have already attended an institution of higher education or have just finished school.
On successful completion of a degree in Germany will provide you with a world- class higher education and qualifications that are distinguishable by employers and academics worldwide. With over 400 universities and universities of applied sciences in Germany from which , we will help you to find the one that is right for you! And even more importantly, Our exceptional support will inspire students in their entire journey of studies in Germany to become prodigy!!
CONSULTING
Customized career counselling and guidance for students based on their specific needs and requirements. Career experts with 5 plus years of experience in the field of higher education and further specializations to support
COURSE SELECTION AND ADMISSIONS
Extensive handholding provided by coordinators in course selection and admission processes. EduGermany is well connected to work with 400+ Universities in Germany and thousands of courses to choose from
VISA ASSISTANCE AND DOCUMENTATION
Experienced visa coordinators and document specialists to support from end-to-end
POST ARRIVAL SUPPORT
Personalized assistance for travel preparation, accommodation services that suits your preferences, post-arrival guidance, and further continuous support
Earn Your Degree From World Renowned
German Universities
Students are provided with opportunities to learn hand in hand with the changes and utilize latest technology and research to prepare them to be industry-ready after graduation.
Former Federal President Joachim Gauck
What German
President
Says
"We have plenty of room in Germany. The German population is becoming smaller because families have only "one or indeed no children. Therefore we are encouraging people from all over the world to come Germany to work and live. We are really happy about everybody who comes"
Our partners around the world
Reviews about us
WHAT OUR STUDENTS SAID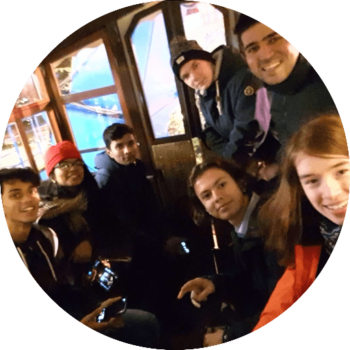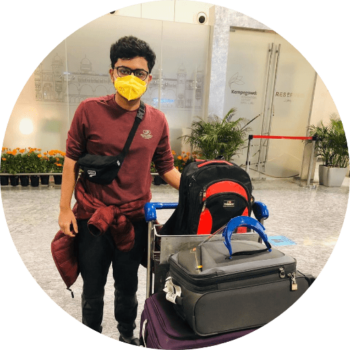 Our News and Events
Follow us in our media pages to stay updated on events and new information about studies in Germany!
CONTACT US
Interested in university studies in Germany or German Medical licensing ?
WhatsApp us +91-9745698154