What Interior Minister Says.
Germany takes step in promoting foreign students to study in German universities
Germany offers many opportunities for academic study and research. With approximately 400 universities, it is an attractive destination for international students.
"We need manpower from third countries to safeguard our prosperity and be able to fill the job vacancies," said Interior Minister Horst Seehofer.
In the areas of mathematics, computing, natural sciences and technology, a record 338,200 jobs went unfilled in September, according to data from the Cologne-based German Economic Institute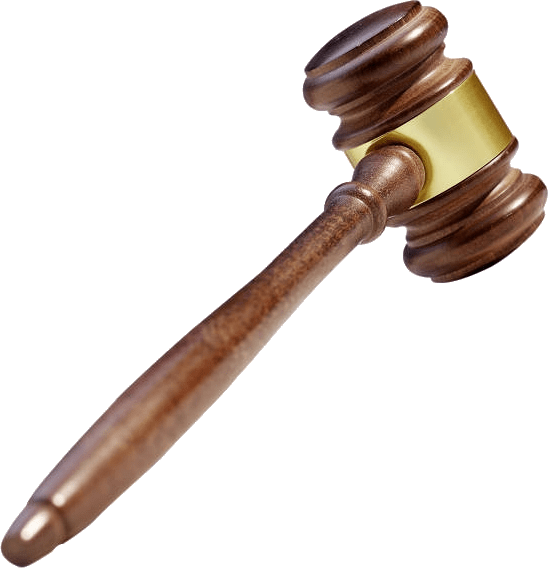 Law and Governance
studies in Germany and the advantages
GERMAN UNIVERSITY DEGREES ARE HIGHLY RESPECTED BY EMPLOYEES WORLD WIDE.
Studying law in Germany, is specially interesting for students who want to want to become thoroughly familiar with the German legal system and work for the public and private organizations is Germany. Having a German law graduation means you will not only have employment opportunities with German employers: But your expertise will be sought after and you increase your chances with international law firms in other countries as well
Universities of applied sciences and other traditional universities, offer law degree courses that are Bachelor (LL.B) or Master (LL.M). Graduates from German law schools are very much in demand in Germany and in other European countries by associations, administration and management consultancy firms.
SUBSCRIBE WITH US
Interested in Studying
in Germany?
Subscribe and Join 178,425 other students interested in studying in Germany and get emails with helpful articles about studying in Germany.
STUDY IN GERMANY
FEATURED COURSES
State-of-the-art and future forward university courses !
List of universities in Germany
Below are the list of Universities in Germany
List of Universities
Academy of Fine Arts Dresden
Academy of Fine Arts Munich
Academy of Fine Arts Münster
Academy of Fine Arts, Nuremberg
Academy of Media Arts Cologne
Academy of Music Hanns Eisler Berlin
Academy of Visual Arts Leipzig
Accadis University of Applied Sciences Bad Homburg
AKADUniversity of Applied Sciences
AKADUniversity of Applied Sciences Lahr
Alanus University of Arts and Social Sciences
Albstadt-Sigmaringen University
Alice-Salomon University of Applied Sciences Berlin
Anhalt University of Applied Sciences
Ansbach University of Applied Sciences
APOLLON University of Health Management
Art Academy of Karlsruhe
Augsburg University of Applied Sciences
Augustana Hochschule
B I B International College
Baltic College
Bauhaus-Universität Weimar
Bayerische Akademie für Verwaltungs Management
bbw University
Berlin Protestant University of Applied Sciences
Berlin School of Economics and Law
Berlin Technical University of Arts
Berlin University of Technology
Berlin University of the Arts
Berlin-Weissensee Art Academy
Berufsakademie Emsland
Berufsakademie Hameln
Berufsakademie Leipzig
Berufsakademie Melle
Berufsakademie Oldenburg
Berufsakademie Ost-Friesland
Berufsakademie Rhein-Main
Berufsakademie Riesa
Berufsakademie Sachsen am Standort Breitenbrunn
Berufsakademie Sachsen Glauchau
Berufsakademie Thüringen Dresden
Berufsakademie Thüringen Eisenach
Berufsakademie Thüringen Gera
Beuth University of Applied Sciences Berlin
Biberach University of Applied Sciences
Bielefeld University of Applied Sciences
Bochum University of Applied Sciences
Bodelschwinghsche Anstalten Bethel
Börsen und Finanzakademie Frankfurt
Brand Academy - University of Applied Arts
Brandenburg University of Applied Sciences
Brandenburg University of Technology Cottbus-Senftenberg
Braunschweig University of Art
Bremen University of Applied Sciences
BSP Business School Berlin Potsdam
Bucerius Law School
Bundesbank Hochschule - Startseite
Burg Giebichenstein University of Art and Design Halle
Business and Information Technology School BiTS Germany
Business and Information Technology School Iserlohn
Carl Duisberg Centren
Carl Maria von Weber University of Music, Dresden
Carl von Ossietzky University Oldenburg
Catholic University for Applied Sciences Berlin
Catholic University of Applied Sciences in Freiburg
Catholic University of Applied Sciences in Mainz
Catholic University of Applied Sciences in Munich
Catholic University of Applied Sciences North Rhine-Westphalia
Center of Optoelectronics and Photonics University of Paderborn
Charité Universitätsmedizin Berlin
Chemnitz University of Technology
Christian Albrecht University of Kiel
Clausthal University of Technology
Coburg University of Applied Sciences
College of Applied Languages Munich
College of Design, Karlsruhe
College of Jewish Studies, Heidelberg
College of the Sparkassen-Financial Group - University of Applied Sciences Bonn
Cologne Business School
Cologne University of Applied Sciences
Constance University of Applied Sciences
Darmstadt University of Applied Sciences
Darmstadt University of Technology
Deggendorf Institute of Technology
Design Academy - University of Communication and Design, Berlin
Deutsche Hochschule fur Verwaltungswissenschaften Speyer
Deutsche Telekom University of Applied Sciences Leipzig
Deutsches Erwachsenen Bildungswerk
Diaconia - University of Applied Sciences
DID Deutsch-Institut
Diploma University
DIU - Dresden International University
Dortmund University of Applied Sciences and Arts
Dresden University of Applied Sciences
Duale Hochschule Baden-Württemberg DHBWKarlsruhe
Duale Hochschule Baden-Württemberg DHBWMannheim
Duale Hochschule Baden-Württemberg DHWB Mosbach
Duale Hochschule Baden-Württemberg DHWB Villingen-Schwenningen
Duale Hochschule Baden-Württemberg Heidenheim
Duale Hochschule Baden-Württemberg Lörrach
Duale Hochschule Baden-Württemberg Ravensburg
Duale Hochschule Baden-Württemberg Stuttgart
Düsseldorf Art Academy
EBC University of Applied Sciences
EBS University of Business and Law
EBZ Business School - University of Applied Sciences
Eichstätt Catholic University
Erfurt University of Applied Sciences
Ernst Busch Academy of Dramatic Art
Ernst-Abbe-Hochschule Jena University of Applied Sciences
ESCP-Europe Business School - Berlin
ESMOD Berlin International University of Art for Fashion
ESMT - European School of Management and Technology - Berlin
Esslingen University of Applied Sciences
Europa-Universität Flensburg
European Business School Schloss Reichartshausen
European Distance Education University of Applied Sciences Hamburg
European Fernhochschule Hamburg
European University of Applied Sciences
European University Viadrina Frankfurt
Evangelical School of Social Work & Diakonie
Evangelical University of Applied Sciences for Church Music
Evangelical University of Applied Sciences for Social Work, Education and Nursing
Evangelische Fachhochschule Berlin
Evangelische Hochschule Darmstadt
Evangelische Hochschule Freiburg
Evangelische Hochschule Nurnberg
Evangelische Hochschule Reutlingen Ludwigsburg
Evangelischer Kirchenkreisverband Schlesische Oberlausitz
Fachhochschule des Mittelstands
Fachhochschule fur Offentliche Verwaltung
Fachhochschule für Öffentliche Verwaltung und Rechtspflege
Fachhochschule für Pflegeberufe im Gesundheitswesen in Berlin - Wannsee
Fachhochschule für Verwaltung und Dienstleistung in Schleswig Holstein
Fachhochschule Moritzburg
Fachhochschule Schwäbisch Hall Hochschule für Gestaltung
Fachhochschule Schwetzingen
Federal University of Applied Administrative Sciences
Felix Mendelssohn Bartholdy University of Musicand Theatre of Leipzig
FHDW - University of Applied Sciences
Filmakademie Baden Wurttemberg
Flensburg University of Applied Sciences
Fliedneruniversity Düsseldorf
Folkwang Universityof the Arts
Frankfurt am Main College of Fine Arts
Frankfurt Institute for Advanced Studies
Frankfurt School of Finance and Management
Frankfurt University of Applied Sciences
Frankfurt University of Applied Sciences
Free University of Berlin
Free University Stuttgart - Waldorf Teachers College
Freiberg University of Mining and Technology
Freiburg University of Music
Fresenius University of Applied Sciences
Friedensau Adventist University
Friedrich Schiller University Jena
Friedrich-Alexander University of Erlangen-Nuremberg
Furtwangen University
Georg Agricola University of Applied Sciences of Bochum
Georg August University Göttingen
Georg-Simon-Ohm University of Applied Sciences Nuremberg
German Film and Television Academy
German Graduate School of Management and Law, Heilbronn
German International School of Management and Administration
German Sport University Cologne
German University of Administrative Sciences, Speyer
German University of Applied Sciences for Prevention and Health Management
GISMA Business University of Applied Sciences
Goethe University Frankfurt am Main
Gottfried Wilhelm Leibniz University of Hanover
Graduate School of Neural and Behavioural Sciences International Max Planck Research School
Gustav-Siewerth Academy
HafenCity University Hamburg
Hamburg Distance Teaching Universityof Applied Sciences
Hamburg School of Business Administration
Hamburg University of Applied Sciences
Hamburg University of Musicand Theatre
Hamburg University of Technology
Hamm-Lippstadt University of Applied Sciences
Hannover University of Applied Sciences for Economics
Hanover Medical School
Hanover University of Music, Drama and Media
Harz University of Applied Sciences
Hasso Plattner Institute
HAWK University of Applied Sciences and Arts
Heidelberg University
Heidelberg University of Education
Heilbronn University
Heinrich Heine University Düsseldorf
Helmut Schmidt University - University of the Federal Armed Forces of Hamburg
Hertie School of Governance
Hochschule Aalen
Hochschule Berufsförderungswerk der Stiftung Rehabilitation Heidelberg
Hochschule Bonn Rhein Sieg
Hochschule Coburg
Hochschule der Bildenden Künste Saarbrücken
Hochschule Düsseldorf
Hochschule Fulda
Hochschule fürangewandte Wissenschaften Würzburg-Schweinfurt
Hochschule für Forstwirtschaft Rottenburg
Hochschule für Kirchenmusik Rottenburg
Hochschule für Kunst Design und Populäre Musik Freiburg
Hochschule für Musik Nürnberg Augsburg
Hochschule für Musik und Darstellende Kunst Frankfurt am Main
Hochschule für Öffentliche Verwaltung Bremen
Hochschule für Politik München
Hochschule für Polizei Baden Württemberg
Hochschule für Technik Stuttgart
Hochschule für Verkehrswesen Friedrich List Dresden
Hochschule für Verwaltung und Finanzen Ludwigsburg
Hochschule Hof
Hochschule Kehl
Hochschule Konstanz
Hochschule München
Hochschule Pforzheim
Hochschule Trier Umwelt - Birkenfeld
Hochschule Worms
Hof University of Applied Sciences
Hornemann Institut
Humboldt University Berlin
Humboldt-Institut
Ilmenau University of Technology
Ingolstadt University of Applied Sciences
Institut für Geschichte der Medizin der Robert Bosch Stiftung
Institute for Law and Finance Goethe Universität
Institute of Orthopaedic Research and Biomechanics Universität Ulm
International Max Planck Research School for Astronomy and Astrophysics
International Max Planck Research School for Astronomy and Cosmic Physics at the University of
Heidelberg
International Max Planck Research School for Demography
International Max Planck Research School for Dynamical Processes in Atoms Molecules and Solids
International Max Planck Research School for Molecular Biology
International Max Planck Research School for Neurosciences
International Max Planck Research School forthe History and Transformation of Cultural and
Political Values in Medieval and Modern Europe
International Max Planck Research School of Neural and Behavioural Sciences
International Max Planck Research School on the Life Course
International Psychoanalytic University Berlin
International Research Institutefor Cultural Technologies and Media Philosophy Bauhaus University
Weimar
International School of Management
International School of New Media University of Lubeck
International University Heidelberg
International University of Applied Sciences Bad Honnef - Bonn
International YMCA University of Applied Sciences
Internationale University in Germany Bruchsal
Internationales Hochschulinstitut Zittau
Jacobs University
Jade University of Applied Sciences
Johannes Gutenberg University Mainz
Julius Maximilian University of Würzburg
Justus Liebig UniversityGiessen
Kaiserslautern University of Applied Sciences
Karlshochschule International University
Karlshochschule International University
Karlsruhe Institute of Technology
Karlsruhe University of Applied Sciences
Karlsruhe University of Education
Karlsruhe University of Music
Katholische Fachhochschule Mainz
Kempten University of Applied Sciences
Kiel Universityof Applied Sciences
Kirchliche Hochschule Wuppertal/Bethel
Koblenz University of Applied Sciences
'Konrad Wolf' Film University Babelsberg
Kühne Logistics University
Kunsthochschulein der Universität Kassel
Landshut University of Applied Sciences
Leibniz Akademie Hannover
Leibniz-FHSchhol of Business
Leipzig Graduate School of Management
Leipzig University of Applied Sciences
Leuphana University of Lüneburg
Lübeck University of Applied Sciences
Ludwig Maximilian University of Munich
Ludwigsburg University of Education
Ludwigshafen University of Applied Sciences
Lutheran University of Applied Sciences in Nuremberg
Lutherischen Theologischen Hochschule Oberursel
Macromedia Hochschule der Medien München
Macromedia University for Mediaand Communication
Magdeburg-Stendal University of Applied Sciences
Mainz University of Applied Sciences
Mannheim University of Applied Sciences
Mannheim University of Musicand Performing Arts
Martin Luther University Halle-Wittenberg
Mediadesign University of Applied Sciences
Merseburg University of Applied Sciences
Merz Academy - University of Applied Arts Stuttgart
Mittelhessen University of Applied Sciences
MSB Medical School Berlin
MSH Medical School Hamburg University of Applied Science and Medical University
Munich Business School
Munich School of Philosophy
Münster University of Applied Sciences
Muthesius Kunsthochschule
Naturwissenschaftlich Technische Akademie Isny
Naturwissenschaftliches und Medizinisches Institut Universitat Tubingen
Neubrandenburg University of Applied Sciences
Neu-Ulm University of Applied Sciences
Niederrhein University of Applied Sciences
Norddeutschen Fachhochschule für Rechtspflege
Nordhausen University of Applied Sciences
Nuremberg School of Music
Nürtingen University of Applied Sciences for Art Therapy
Nürtingen-Geislingen University
Offenbach University of Art and Design
Ohm-Hochschule Nürnberg
Osnabrück University of Applied Sciences
Osnabrueck University
Ostfalia Universityof Applied Sciences
Ostwestfalen-Lippe University of Applied Sciences
OTH Amberg-Weiden University of Applied Sciences
OTH Regensburg
Otto Beisheim School of Management
Otto-Friedrich University Bamberg
Otto-von-Guericke University Magdeburg
Palucca Hochschule für Tanz Dresden
Pforzheim University
Philipps-University of Marburg
Philosophisch Theologische Hochschule Benediktbeuern
Philosophisch Theologische Hochschule Münster
Philosophisch Theologische Hochschule Sankt Augustin
Private University of Applied Sciences for Economicand Technical Studies Vechta-Diepholz-
Oldenburg
Private University of Applied Sciences Göttingen
Protestant University of Applied Sciences Darmstad
Protestant University of Applied Sciences Freiburg
Protestant University of Applied Sciences of Ludwigsburg
Protestant University of Applied Sciences Rhineland-Westphalia-Lippe
Protestant University of Applied Sciences Tabor
Provadis School of International Management and Technology
Psychological University Berlin
Quadriga University Berlin
Ravensburg-Weingarten University of Applied Sciences
Religionspädagogische Institute
Reutlingen University
Rhein-Main University of Applied Sciences
Rhenish Friedrich-Wilhelm University Bonn
Rhenish University of Applied Sciences, Cologne
Rhine-Waal University of Applied Sciences
Riedlingen University
Robert Schumann School of Music and Media
Rosenheim University of Applied Sciences
Rostock University of Musicand Drama
Rottenburg University of Applied Forest Sciences
Ruhr-West University of Applied Sciences
RWTH - Aachen University
Saar College of Fine Arts
Saarland University
Sankt Georgen Graduate School of Philosophy and Theology, Frankfurt am Main
School of Economics for Management
School of Health and Sports, Technology and Art
Schwäbisch Gmünd University of Applied Sciences for Design
South Westphalia University of Applied Sciences
Sprachcaffe
SRH Hochschule Heidelberg
SRH University Berlin
SRH University of Applied Sciences Calw
SRH University of Applied Sciences for Logistics and Economics
SRH University of Applied Sciences Gera
Staatliche Studienakademie Bautzen
Staatliche Studienakademie Plauen
State Academy of Fine Arts in Stuttgart
State University of Musicand Performing Arts Stuttgart
Steinbeis Hochschule Berlin
Steinbeis University Berlin
Steinbeis University Berlin – Berlin University for Professional Studies
Stralsund University of Applied Sciences
Stuttgart Media University
Stuttgart University of Applied Sciences
Technical University of Applied Sciences Wildau
Technical University of Braunschweig
Technical University of Cottbus
Technical University of Kaiserslautern
Technical University of Munich
Technische Akademie Esslingen
Technische Universität Bergakademie Freiberg
Technische Universität Hamburg Harburg
The Cologne University of Musicand Dance
The Liszt School of Music Weimar
The NORDAKADEMIE
Theologische Fakultät Fulda
Theologische Fakultät Paderborn
Theologische Hochschule Elstal
Theologisches Seminar Reutlingen
Touro College Berlin
Trier University of Applied Sciences
Trossingen University of Music
TU Dortmund University
TU Dresden
Ulm University
Ulm University of Applied Sciences
Universität der Bundeswehr München
Universität Paderborn
Universitätsmedizin Mainz
University for Church Music of the Diocese of Rottenburg-Stuttgart
University for Protestant Church Music Bayreuth
University of Applied Management
University of Applied Sciences
University of Applied Sciences (HWTK)
University of Applied Sciences and Arts Hanover
University of Applied Sciences and Arts in Ottersberg
University of Applied Sciences Aschaffenburg
University of Applied Sciences Bingen
University of Applied Sciences Bremerhaven
University of Applied Sciences Düsseldorf
University of Applied Sciences Emden/Leer
University of Applied Sciences for Economics and Management Essen
University of Applied Sciences for Policeand Administration
University of Applied Sciences for Technology and Economics Berlin
University of Applied Sciences Geisenheim
University of Applied Sciences in Eberswalde
University of Applied Sciences Mittweida
University of Applied Sciences of the Small and Medium-Sized Enterprises Bielefeld
University of Applied Sciences of Zwickau
University of Applied Sciences Offenburg
University of Applied Sciences Potsdam
University of Applied Sciences Schmalkalden
University of Augsburg
University of Bayreuth
University of Bielefeld
University of Bremen
University of Catholic Church Musicand Music Education
University of Church Music of Dresden
University of Church Music of the Protestant Church of Westphalia
University of Church Music of the Protestant Regional Church in Baden
University of Church Music of the Protestant Regional Church in Württemberg
University of Cologne
University of Cooperative Education-Baden Württemberg
University of Duisburg-Essen
University of Education of Freiburg
University of Education of Schwäbisch Gmünd
University of Education of Weingarten
University of Erfurt
University of Fine Arts in Hamburg
University of Freiburg
University of Greifswald
University of Hagen
University of Hamburg
University of Hildesheim
University of Hohenheim
University of Kassel
University of Kassel International Management School
University of Koblenz-Landau
University of Konstanz
University of Leipzig
University of Lübeck
University of Mannheim
University of Munich
University of Musicand Performing Arts Munich
University of Music Detmold
University of Music Lübeck
University of Music Saarland
University of Music Wuerzburg
University of Passau
University of Potsdam
University of Professional Education Heidelberg
University of Regensburg
University of Rostock
University of Siegen
University of Stuttgart
University of Television and Film Munich
University of the Arts Bremen
University of the Ruhr, Bochum
University of Trier
University of Tübingen
University of Vechta
University of Veterinary Medicine Hanover
University of Wismar
University of Wuppertal
Vallendar University of Philosophy and Theology
Verwaltungs und Wirtschaftsakademie
Verwaltungs und Wirtschaftsakademie Aachen
Verwaltungs und Wirtschaftsakademie und Berufsakademie
Wedel University of Applied Sciences
Weihenstephan Triesdorf University of Applied Sciences
WelfenAkademie
Westcoast University of Applied Sciences
Westphalian University of Applied Sciences
Westphalian Wilhelms University Münster
Wildau Institute of Technology
Wildau Technical University of Applied Sciences
Wilhelm Büchner University of Applied Science Darmstadt
Wilhelm Löhe University of Applied Sciences
Willy Brandt School of Public Policy
Wirtschaftsakademie Schleswig-Holstein
Witten/Herdecke University
Worms University of Applied Sciences
Wurttembergische Verwaltungs- und Wirtschafts-Akademie
Würzburg-Schweinfurt University of Applied Sciences
Zeppelin Universität
Zittau/Görlich University of Applied Sciences
Generated by wpDataTables